William Brown
August 1 1956 - July 14 2022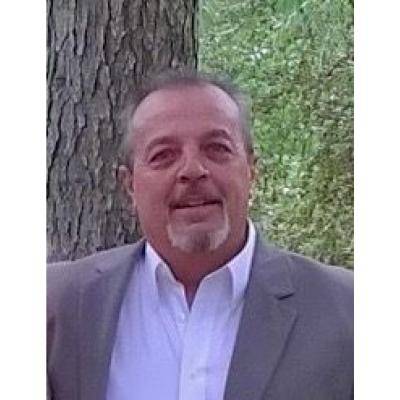 FAMILY AND FRIENDS ARE ASKED TO GATHER AT THE CHURCH FOR HIS FUNERAL MASS.
Visitation :
John Quint Treboni Funeral Home
Monday July 18th 2022 5-8pm
1177 W. 5th Avenue
Columbus Ohio 43212
Map
Services:
Mass of Christian Burial
Tuesday July 19th 2022 at 10:30 am
Saint Christopher Parish
1420 Grandview Avenue
Columbus , Ohio 43212
Map
---
---
---
Obituary
William (Bill) Frederick Brown went to be with his Heavenly Father on July 14, 2022. He was born on August 1, 1956, here in Columbus. He was the beloved husband to his angel, Kathy Beggrow Brown for 42 years. He was preceded in death by his father, William L. Brown, brothers-in-law, Jack Beggrow, Jeff Beggrow, Jon Figliola and Jeff Adkins, and his nephew, Ian Methven. Billy is survived by his devoted wife Kathy and loving mother Patricia Nance Brown. He is also survived by his sisters, Nancy Figliola, Pam (Jim) Byerly, Mary (Chuck) Bahlinger, DeeDee (Luis) Perez, and Susan (Brendan) Mathew, his brothers-in-law Kenny (Laurie) Beggrow and Gary (Jennifer) Beggrow, mother-in-law Betty Beggrow and father-in-law Jack Beggrow. Billy was also adored by his numerous nieces and nephews, and so loved by his aunts, uncles and cousins. He was a dear friend to many including close friends, Wes, Jackie and Mackenzie Turner. Billy was a 1974 graduate of Grandview Heights High School where he met the love of his life. He was a true craftsman in his art and was employed by Reitter Stucco and Reitter Wall Systems for many years before establishing his own business. He was always there with a helping hand for family, friends or strangers. He was an avid Buckeyes fan and loved watching the Reds and the Browns. He will be greatly missed by all who knew and loved him. Arrangements are being handled by John Quint Treboni, 1177 W 5th Avenue. Visitation will be held on Monday, July 18th from 5:00-8:00 pm. Mass of Christian Burial will be held on Tuesday, July 19th at 10:30 am at St. Christopher Catholic Church, 1420 Grandview Avenue and a procession will follow to St. Joseph Cemetery. In lieu of flowers, donations can be made to St. Anthony Scholarship Fund, c/o DeeDee Perez, 5894 Cove Point Court, Columbus, OH 43228. The family would like to thank the nurses and staff at the NSICU at Mt. Carmel East Hospital, as well as the Palliative Care Unit, for their loving and compassionate care of Bill.
---
Condolences for William Brown
---
From : Gary and Jennifer Beggrow
To : Kathy Beggrow-Brown/ Billy's Mother,Sisters
Date: July 15th 2022
We are heart broken that Billy has passed away..we are comforted knowing that he is no longer in pain.
He was one of the good guys..a great uncle to our boys and to their kids who loved him very much. You couldn't help but love Bill.
We will truly miss him..but never forget him.
Rest easy Billy..
Much love to you Kathy and the family.
Jennifer and Gary
---
From : Rob & Pam Gossman
To : Patty Brown
Date: July 16th 2022
Heartfelt condolences extended to Billy's family and friends on their tragic loss. Billy was a good and decent man. One of the good guys.
---
From : Julie and Bob Tittel
To : The Brown and Beggrow families
Date: July 17th 2022
Billy was a true friend. We are so sad he was suffering and that you are now. Few are the people that are considered life long friends. Billy was a life long friend of ours. He will be missed so much. Many happy and fun memories will be held in our hearts of the great times we had. We send our love and support during this sad time. Love, Julie and Bobby Tittel
---
From : Spencer & Susie Smith
To : Patty Nance Brown & Family
Date: July 17th 2022
Patty So Sorry for you and your family loss of Billy. Last time we saw Billy was at Nana 100th birthday party. I will never forget when Billy was almost two Freda & I took Billy for a ride in a convertible. God Bless Billy and his family.
Spencer & Susie
---
From : Donna Rihl
To : Kathy Brown
Date: July 19th 2022
Kathy, I was so sorry to hear about Bill's passing. I did not know he had been ill. You are in my thoughts & prayers. I miss seeing you & many others & glad you got to spend time with Bill as his health declined. Take care, hugs to you always.
---