Veda Treboni
August 4 1946 - September 6 2023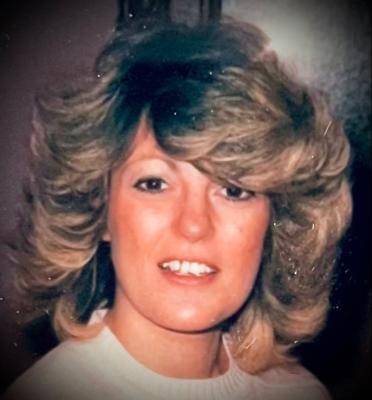 Visitation :
John Quint Treboni Funeral and Cremation Center
Thursday September 14th 2023 4-7 PM
1177 West Fifth Avenue
Columbus OH 43212
Map
---
---
---
Obituary
It is with heavy hearts that we announce the passing of Veda Treboni, a cherished mother, grandmother, and dedicated retiree of the United States Postal Service. She departed this world on September 6, 2023, at the age of 77, leaving behind a legacy of love, hard work, and unwavering support that will forever be treasured by her family and friends. She is preceded in death by her parents, Anthony and Jenny Treboni; daughter, Tricia Smathers; brother, Jim Treboni; and grandchildren Jordon and Allex. Veda was born on August 4, 1946. Her life was a testament to the values of family, commitment, and service. Throughout her journey, she touched countless lives with her warmth, compassion, and tireless dedication. As a mother, Veda was a source of endless love and guidance to her five children. She nurtured them with boundless care, instilling in them the principles of responsibility and integrity. Her love was stead fast and her sacrifices for her family were immeasurable. Veda is survived by her brother, Lou (Anna) Treboni; sisters, Frances (Clark) Bryant and Patty Treboni; four children, Tony Wemyss, Paul (Brenna) Smathers, Jennie Sahr, and Dominic Smathers; 20 grandchildren; 21 great grandchildren, and 1 great-great grandchild. Veda, through her grandchildren, Lindsey, Tony, Kristen, Louis, Lexis, Paul, Luke, Rachel, Mark, Malaina, Mykenzie, Alisha, Joshua, Maddie, DJ, Brooke, Angelo, Ari, Andy, Christopher, found immense joy and pride. She celebrated their milestones, offering her wisdom and unconditional support along the way. She also played a vital role in the lives of all her great grandchildren and great-great grandchild. Her home was a hub of warmth and laughter, where generations came together to create lasting memories. As we grieve the loss of Veda Treboni, we also celebrate the remarkable life she led and the love she bestowed upon all who were fortunate enough to know her. She will be remembered as a devoted mother, a beloved grandmother, a dedicated postal worker, and a beacon of kindness. Veda's legacy lives on in the hearts of her family, a reminder of the enduring power of love, hard work, and selflessness. May she rest in eternal peace. A visitation will be held on Thursday September 14, 2023 from 4-7pm at the John Quint Treboni Funeral Home, 1177 W 5th Avenue, Columbus, Ohio 43212. Condolences may be sent via www.johnquint.com
---
Condolences for Veda Treboni
---
From : Chuck Faught
To : The Family
Date: September 9th 2023
Veda was always kind, funny and patient with me as a teenager! As time went on, her kindness and infectious smile never changed. She will truly be missed.
---
From : Bridget A Norris
To : Jennie and family
Date: September 9th 2023
In 2012, Veda and Jennie welcomed our family into their home and lives, treating us as extended family. Words can't express my gratitude for your presence, love, and kindness over the years. Veda was an example of faithfulness, fortitude, and compassion to all who knew her! She will be greatly missed, but I know her spirit is smiling and shining down on us all! Many prayers of comfort and peace go out to her beloved family..
---
From : Karen Williams
To : Patty Treboni
Date: September 10th 2023
I truly am so sorry for your loss, and family. Veda, very beautiful. I am praying you and your family. I didn't know Veda personally but I would see her after many years at the post office. She always smiled and we talked when I was stopping in. I remember your Mom and Dad. Your Mom made the best rigatoni with ox tails on many Sundays. Again my sympathy to you and family. Always will Love you.
---
From : Ted Lancia
To : Patty Trebonl
Date: September 10th 2023
So sorry for your loss
---
From : Peggy Mcconaha
To : Patty Treboni
Date: September 10th 2023
I'm so very sorry for the loss of your sister Veda, it sounds like she was a wonderful person with many friends and family members who will cherish her memory.
---
From : Kathleen Dorcy
To : Veda Treboni Family at large
Date: September 14th 2023
I am saddened to hear of Veda's passing. Growing up she was like a sister to me. We shared so many fun times. So full of personality and daring, she was a joy to be around. We giggled for hours. She is one of my main memories from youth. I loved her. My deepest condolences to her children, grandchildren, siblings and all who loved her also.
---
From : Catherine Hufferd
To : Family
Date: September 16th 2023
My condolences to Veda's family, I met Veda in the late 70s and worked with her at the post office thru the 80s. I have fond memories of her back then and we had delightful friendship. I'm glad I crossed paths with her back then. Her life video shows a beautiful family that she had.She always had a beautiful smile,and always seemed happy. May God bless your family during this time of loss.
---