Marilyn Maish
September 12 1942 - August 17 2023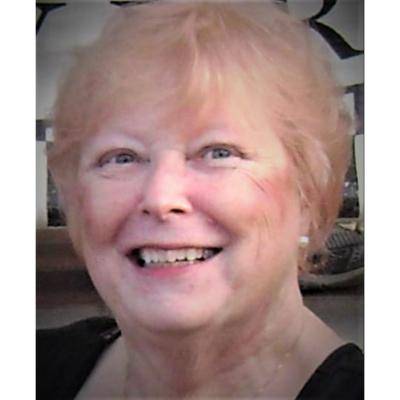 Visitation :
John Quint Treboni Funeral Home
Tuesday August 22nd 2023 4-6 pm
1177 W. 5th Avenue
Columbus Ohio 43212
Map
Services:
Celebration of Life
Tuesday August 22nd 2023 at 6:00 pm
John Quint Treboni Funeral Home
1177 W. 5th Avenue
Columbus , Ohio 43212
Map
---
---
---
Obituary
Marilyn Elizabeth Eberhard Maish was born September 12, 1942 in Columbus, Ohio to Edwin and Margaret (nee Nader) Eberhard. She grew up in the Hilltop area together with her brother, Bob. She married Larry Maish on February 12, 1966. Together, they had four daughters: Amy, Lisa, Lori, and Kara. Marilyn loved music and serving in church over her lifetime. She played piano for Westgate Methodist Church (now Parkview United Methodist) from seventh through ninth grades. She was very active in the Junior and Senior High Fellowship groups. After she became an adult, she directed the Chapel Choir and sang in the adult choir at Glenwood United Methodist Church. Later, she directed the senior and children's choirs at Brookshire United Methodist Church (now Crossroads Church). Sometime after she and Larry moved to the Grandview Heights area, they started to attend Trinity United Methodist Church, where she sang in the adult choir, rang handbells, and formed and directed the Cherub Choir. During her time at Trinity UMC, she participated in the interior decorating of the sanctuary for Christmas, Easter, and Thanksgiving as well as decorating the parlor, fellowship hall, and classrooms. She was the president of the Trinity United Methodist Women for two years, chairman of the annual bazaar for two years, was a member of the altar guild and VBS volunteers. Marilyn even used her talent to create clay communion cups and service plates for the church. She later followed her daughter, Amy, to Upper Arlington Lutheran Church and joined the adult choir. She also formed and directed the handbell choir at that church for several years. She participated in two renewal teams, was in the family cast of Tetelestai for two years and participated in the altar guild. She loved attending Grandview Heights athletics, especially when her daughters were the athletes and/or band members, was the "paw print lady" for several years at GHHS football games, loved the Cleveland Indians (Guardians), the Cincinnati Reds, the Cleveland Browns, and the Ohio State University Buckeyes. She enjoyed being a spectator for her grandchildren's athletic events and was known to have all kinds of sports on television. Her twelve grandchildren were her pride and joy and Christmas was her favorite time to celebrate with them. Marilyn passed away after a very short illness at OhioHealth Kobacker House on Thursday, August 17, 2023, surrounded by her four daughters who were singing together to help her in her transition. Marilyn is preceded in death by her parents, Margaret Schellhaas and Edwin Eberhard, her stepfather, Edwin Schellhaas, her grandson, Tyler Sharpe, and other family and friends. She is survived by her brother Robert (Susan) Eberhard; daughters: Amy (Craig) Zahniser, Lisa (Daniel) Sharpe, Lori (Peter) Christophersen, and Kara (Tiffany) Krauss; grandchildren in birth order: Thomas Christophersen, Caleb (Rachel) Christophersen, Joshua Zahniser, Avery Hanscel, Jordan Christophersen, Nathaniel Zahniser, Chase Hanscel, Ashley Sharpe, Grace (Isaac) Madden, Sarah (Ian) Shade, Maya Hanscel, Elijah and Owen Krauss; great-granddaughter Melita Hanscel; ex-husband Larry Maish as well as numerous cousins across the country. In lieu of flowers, the family requests that donations be made in the memory of Marilyn E. Maish to the Kobacker House Foundation, a 501c3 organization. Online donations may be made at foundation.ohiohealth.com or mailed to OhioHealth Hospice, 800 McConnell Drive, Columbus, OH 43214. Donations may also be made out to the Tyler C. Sharpe Memorial scholarship fund, a 501c3 organization. Online donations may be made at tylercsharpememorialfund.org or checks may be made out to Tyler C. Sharpe, Inc. and mailed to 308 Hickory Way, Thornville, OH 43076.
---
Contributions
Contributions may be directed to any of the following
---
Condolences for Marilyn Maish
---
From : Deb and George Acock
To : The family
Date: August 19th 2023
Please accept our deepest condolences for your loss.
---
From : Andy and Debbie Dreier
To : Amy and Craig and family
Date: August 20th 2023
Praying for you and your dear family! Your Mom was an amazing woman of faith! Hugs to you all as you miss her.
---
From : Dee Titus
To : Marilyn Maish
Date: August 20th 2023
Dear Kara and family, I am sending you my deepest sympathy for the passing of Marilyn. May she rest in peace. She surely was an accomplished woman.
---
From : judy carlisle
To : family
Date: August 21st 2023
Your mom was a special friend with whom I shared many cups of tea and happen moments of sharing as young mothers trying to cope with everyday life.
---
From : Eileen Fisher
To : Family and Friends of Marilyn
Date: August 21st 2023
We have the Blessed Assurance that our dear cousin Marilyn is now with our Lord and at peace in heaven.
---
From : Wendy Ferkany
To : Amy and all the family
Date: August 21st 2023
I am so sorry at the loss of your Mom! She was truly a bright light in this world, using her talents of music, cooking, baking and sewing to bless others! I always enjoyed being around her! Sending hugs and many prayers as you go through this dufficult time!
---