Lucila Linik
November 10 1940 - July 19 2023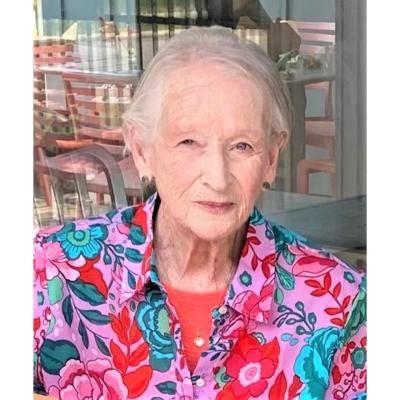 ---
---
Obituary
Lucy was predeceased by her daughter Diana Linik, husband Gregorio David Linik, her mother, Elsa Staravolsky, her father, Mauricio Trilnick. She is survived by her son Joel Linik, daughter Lydia Linik, son-in-law Jose Alvarez de la Puente, daughter-in-law Gabriela Linik, grandsons, Hicham Khemici, Nicolás Linik, and Gabriel Alvarez Linik, and granddaughters Micaela Linik, Laura Alvarez Linik. Also survived by brother, Manuel Trilnick; and sisters, Malvina Trilnick and Ida M. Trilnick.

Lucy received a Masters of Fine Arts and a Master of Arts in Education from the Tyler School of Fine Arts of Temple University. While being a Teacher at Northlands School (1974-2000) in Argentina, she was named Outstanding Fine Arts Educator by Libredo Bali. She was awarded several honors/awards throughout her extensive artistic life.

There will be No public services. Condolences may be sent via www.johnquint.com.
---
Condolences for Lucila Linik
---
From : Tami Kelly
To : Joel Abby and Linik Family
Date: July 28th 2023
Thank you for sharing your Mom with us, in Grove City, OH. She shared her talents and artwork. She became the Curator for the City's "Art Concern" and brought many talented artists to the walls of City Hall. Mostly, she became our friend and we will miss her greatly. Go paint the sky, dear Lucy!
---
From : Emily Wilson
To : Joel and Abby
Date: July 30th 2023
At The Cachet Salon we proudly hang Lucy's paintings for everyone to enjoy while getting their hair done. She generously gave us paintings as gifts over the many years we did her hair.
We are huge fans of her artwork and will miss her weekly visits to The Cachet Salon. She always signed,
"Con Amor, Lucila" We miss her already! -Much love to her family that she is so proud of, Emily Wilson and friends at The Cachet
---
From : Kelly Ruggiero
To : To Joel and family
Date: August 1st 2023
Oh Lucy! You were quite the woman! I met you through my husband, Daniel and Homes on the Hill, where you spent many many years helping out wherever you were needed we became friends and kept in touch through your various art shows. Daniel and I will proudly display your beautiful artwork. The artwork that I didn't know I needed. The perfect pieces to fill the walls of our new home. We love you Lucy, you will be missed.
---
From : Kelly Meddock
To : Family
Date: August 3rd 2023
I feel honored to have known Lucy. While I started just doing housekeeping, we grew to be great friends. I loved hearing stories of Argentina, about her artwork and her family. Lucy was an absolute treasure to me. I miss her greatly. ❤️
---