Lois Farmer
January 5 1944 - April 26 2022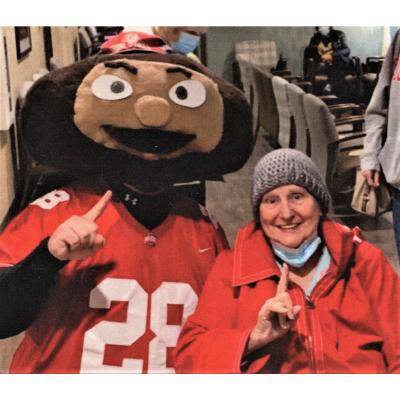 ---
---
Obituary
Lois Jean Farmer, age 78 passed away on April 26, 2022. Lois is survived by her daughter Jennifer Minico and her son Luciano (Barbara) Minico and his two children Carmelina and Vincenzo. She was preceded by parents Frank E. Farmer Sr. and Jessie (Gerosolima), Marie Hill (Ciardelli), and sister Linda Gatlife (McGraner). Lois is also survived by siblings, Frank E. Farmer, Jr., Carol McGraner, Robert McGraner, John McGraner, and Pamela Hill; and many nieces, nephews and many cousins; and by best friends Becky Napier and Lou Ann Wise. Lois grew up in Columbus, Ohio in an Italian household and attended St. Francis Church and School. She graduated from Central High School in 1962. She worked at Rockwell Aviation and ADL-LSI as a production associate for over 20 years. Lois was a great humanitarian and faithfully donated to over a dozen charitable causes. Lois had a great sense of humor and made everyone around her laugh and smile. She loved music and her hobby was collecting antiques. She was the biggest Ohio State Fan! On game day she would be all decked out in all her Buckeye Gear. She had large Brutus and Woody Dolls and a Megaphone and cheerleader POM POM with streamers. She even had an OSU ballcap signed by Archie Griffin. She was their biggest cheerleader. Go Bucks! Lois was a snazzy dresser and loved beautiful clothes and fine jewelry. Being of Italian descent she was the perfect "Zingada!" (Gypsy). The family asks that in lieu of flowers, donations be made in Lois'name to St. Jude Children's Research Hospital or the American Cancer Society. Condolences and donations may be sent via www.johnquint.com
---
Contributions
Contributions may be directed to any of the following
---
Condolences for Lois Farmer
---
From : Lou Ann & Doug Wise
To : Lois's Family
Date: April 28th 2022
I will miss Lois so much. She has been a dear friend for more than 25 years. I have missed our conversations weekly. I am sad but glad she is out of pain. She loved the Lord and now with Him. I will see her again. My deepest condolences to the family. She loved her family. Thanks for taking care of her Frank and others who cared for her. Hugs and prayers ❤%uFE0F
---
From : Becky and Randy Napier
To : Lois Farmer's Family
Date: April 29th 2022
Lois Farmer was truly the best friend that I have ever had. I have missed her everyday since she retired and will miss her for all of my days. The times that we spent getting her house ready to sell and finding her an apartment are forever etched in my memory. Randy and I will miss going to Bob Evans and having dinner with Lois.
Frank and family, I am so sorry for the loss.
As I have said many times Lois was an angel walking among us.
Sincerely,
Becky and Randy
---
From : Barbara Minico
To : Family and Friends
Date: April 29th 2022
This is a very hard loss for us. Though distance separated us, Lois has always been in our hearts, thoughts and prayers. We are thankful for Uncle Frank being with her as well as other family and friends. Love and sympathy to all, Barbara
---
From : Kim and Eric Wylie
To : All who loved Lois
Date: April 30th 2022
Aunt Lois will be greatly missed. The warmth of her eyes, her smile and her heart came through every conversation. Independence and compassion were some of her many strengths, and she would attribute much of her success in life to her familial pride, strong friendships and her brother, Frank (my dad). He was with her every step of the way these last few years, and she loved him dearly. Unfortunately, our time with Aunt Lois was cut short, but her memory will be with us always.
---
From : Karen Farmer
To : The Lois's family
Date: May 14th 2022
I was so sorry to learn today of Lois's passing. Lois was my half sister, but I really didn't get to know her until after our father died. I thoroughly enjoyed visiting her in her home, talking over the phone and exchanging cards and letters over the years. She was generous, kind, warm, and caring person and had an outgoing personality that drew you to her. She will be deeply missed by those who knew and loved her. My heartfelt condolences to her children and other family members and friends as they mourn her loss. In deepest sympathy and love, Karen Farmer
---