Lidia Camela
February 15 1935 - April 21 2022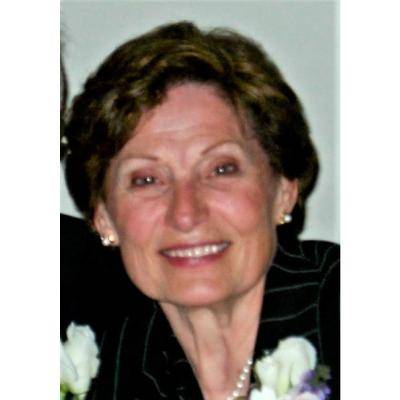 FRIENDS ARE ASKED TO MEET AT CHURCH
Visitation :
John Quint Treboni Funeral Home
Friday April 29th 2022 4-7 p.m.
1177 W. 5th Avenue
Columbus Ohio 43212
Map
Services:
Funeral Mass
Saturday April 30th 2022 at 10:00 am
St Timothy Catholic Church
1088 Thomas Ln
Columbus , Ohio 43220
Map
---
---
Obituary
Lidia (DiPasquale) Camela, age 87, passed away peacefully at her residence on Thursday, April 21, 2022. She is preceded in death by her husband of 68 years, Romolo and her parents, Guiseppe and Olimpia DiPasquale; sister, Rose (Antonio) Barlafante. Lidia is survived by her three daughters, Debbie (John) Walser, Trina (Anthony) Latona, and Jode (James) Parker; grandchildren, Carla (Chase) Rahm, Nicholas (Katie) Latona, and Marcella Latona; great-grandsons, Hunter and Owen; great-granddaughter, Sophia; nephews, Larry (Sally) Camela and family; niece, Anna Mare (Ronnie) Mullins and family and many other nieces, nephews and cousins in both the U.S. and Italy; and many special friends and neighbors, especially Eva Borghese and Catarina Sasito, who were like sisters to her. Lidia was devoted to her faith and her family and also had a passion for cooking. She was a lifelong parishioner of St. Timothy Parish. Lidia's family will receive friends on Friday, April 29, 2022 from 4-7 pm. at the John Quint Treboni Funeral Home, 1177 W. 5th Avenue, Columbus, Ohio 43212. A Funeral Mass will be held at 10 am on Saturday, April 30, 2022 at St. Timothy Roman Catholic Church, 1088 Thomas Lane, Columbus, Ohio 43220. Entombment to follow at Resurrection Cemetery, 9571 North High Street, Lewis Center, Ohio 43035. In lieu of flowers, donations in Lidia's name are preferred to St. Jude Children's Research Hospital. Condolences may be sent via www.johnquint.com
---
Contributions
Contributions may be directed to any of the following
---
Condolences for Lidia Camela
---
From : Carol (Giantonio) Gallo
To : The Camela family
Date: April 27th 2022
I remember, as a young girl, Lidia worked for my father at Giantonio's Pastry Shoppe. She became like family and both my mother (Frances) and my father (Nick) thought the world of her. I am so sorry to hear of her passing and just wanted you to know I remember her sweet smile and her love of my parents. I send love and prayers during this sad time. Carol (Giantonio) Gallo
---
From : Debbi Metzger
To : The Family of Lidia Camela
Date: April 27th 2022
I met Lidia through Fr. Metzger and had the privilege to become a friend. May her sweet memories bring you comfort.
---
From : Jill Noviski
To : The Family of Lidia Camela
Date: April 27th 2022
I was blessed to be one of Lidia's many friends and very fortunate to enjoy her friendship for many years. She would tell me about her trip on the Andrea Doria to rejoin Romolo in the U.S. after they married in Italy. She loved her three wonderful daughters (& spouses) and all they did for her. She was a wonderful cook and baker and made sure you never left her home empty-handed. She will always have a place in my heart. I will miss her.
---
From : Debbie and Mike Conway
To : To the family of Lidia Camela
Date: April 28th 2022
We knew Lidia through our friendship with her family members, the Pataccas. She and Romy were such a delightful couple and always made everyone feel like family. She will be missed and we feel so fortunate to have been accepted in her circle of family and friends. Our prayers to all of you.
Debbie and Mike Conway
---
From : Patty Clifford
To : The family of Lidia
Date: April 29th 2022
Lidia was a wonderful person and a dear friend. My love and prayers are with the family during this most difficult time.
Rest In Peace Lidia
---
From : Eva Borghese and fam
To : The family of Lidia Camela
Date: April 29th 2022
The family of Eva and the late Danny Borghese send our condolences. We have been friends for over sixty years; Eva and Lidia grew up together in Italy and continued their friendship in the States. They were like sisters, raising their families together. Love and sympathy
---
From : Carlo Cautela
To : The Camela Family
Date: May 17th 2022
We were All Blessed to have met Lidia in the 80s at Giatonnios Bakery . Lidia and her Family were always So SWEET to All of us, and we were Fortunate enough to have known Lidia and her family ! LOVE and PRAYERS Carlo Cautela and Families
---