Lea Guarasci
March 24 1933 - October 28 2022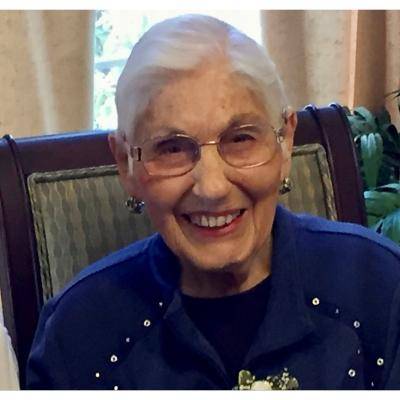 Visitation :
John Quint Treboni Funeral Home
Friday November 4th 2022 4-7 PM
1177 W 5th Avenue
Columbus Ohio 43212
Map
Services:
Funeral Mass
Saturday November 5th 2022 at 9:00 am
St Timothy Catholic Church
1088 Thomas Ln
Columbus , Ohio 43220
Map
PLEASE MEET AT THE CHURCH FOR MASS
---
---
---
Obituary
Lea Magistrale Guarasci went to be with our Lord & Savior on October 28, 2022, at the age of 89. Lea was welcomed into heaven by her husband (Frank) of 65 years, her parents Leopoldo and Maria, siblings Louis Magistrale and Gloria Biscuso and her grandson, Patrick Connor. Lea is survived by her six children: Ralph (Lynn), Celia Paniccia (Greg), Gina Connor (Jim), Carla Sheehan (Ed), Mike (Noreen) and Frank (Laura) and was blessed with 16 grandchildren: Katie Watson (Adam), Kelly Johnston (Jason), Dan Guarasci, Angela Kachur (Mike), Frank Paniccia (Cathy), Maria Supsak (Brian), Julia Hendricks (Lloyd), Danielle Costine (Chris), Lea McMillan (Walter), Pat Connor (Kacey), Rachel Pearson (Mike), Margo Smith (Jordan), EJ Sheehan, Katie Guarasci (Alex), Christopher Guarasci, Brittany Guarasci and 30 great grandchildren. Lea was born on March 24, 1933, in Columbus, OH to Leopoldo & Maria Magistrale and was a lifelong resident of Columbus. She was one of the sweetest people you could ever meet and was loved and appreciated by all who knew her for her unconditional caring and compassion. In 1952, she met the love of her life, Frank Guarasci, on a blind date arranged by Frank's Aunt Alba. They went to a see a movie from Here To Eternity. They were married at St. John The Baptist Catholic Church in Columbus on November 25, 1954. Lea and Frank were founding members and devoted parishioners of St. Timothy Parish where they remained for their lifetime. Through years of bible study, Lea gained a deep appreciation for scripture and her faith. She was a lifelong learner who enjoyed books, theater, and Bridge. Lea was endlessly devoted to her family, friends, and faith. She loved attending her grandchildren's and great grandchildren's sporting events and school activities. She also took great pride in her Italian heritage and loved hosting Sunday family dinners. Upon retirement, Lea and Frank enjoyed traveling and hosting family & friends at their condo in Bonita Bay, FL. They took many cruises, the highlight of which was a cruise to the Bahamas for which they hosted as many of their family members who could attend to celebrate Frank's 80th Birthday and their 58th Wedding Anniversary. The family would like to express their sincere gratitude to the healthcare providers and administrators at The Forum at Knightsbridge. Calling hours will take place from 4- 7pm on Friday, November 4th at John Quint Treboni Funeral Home 1177 W 5th Ave, Columbus, OH 43212. A Mass of Christian Burial will be celebrated by Rev. Fr. David Poliafico at 9am on November 5th, at St Timothy Catholic Church 1088 Thomas Ln, Columbus, OH 43220. Internment will take place at St. Joseph Cemetery followed by a luncheon at St. Timothy. All are welcome for lunch where we will have the OSU game playing. Wear your Buckeye gear and join us in celebrating Lea's wonderful life. Memorial contributions can be made to The Frank & Lea Guarasci Endowment Fund at www.catholic-foundation.org "Fund ID # 320BC" in support of St. Timothy School.
---
Condolences for Lea Guarasci
---
From : LOUIE and CAROL MAGISTRALE
To : The Guarasci Family
Date: October 31st 2022
Our sincere sympathy. We're keeping all of you in our thoughts & prayers.
---
From : Kelly McCalla and Beau Rymers and Family
To : Guarasci Family
Date: October 31st 2022
We have such lovely memories of Aunt Lea and all of you. We are so very sorry. You are all in our thoughts and prayers.
---
From : Julie Ryan Tennyson
To : Guarasci Family
Date: October 31st 2022
Your mother was so lovely, warm, and welcoming to me and everyone she encountered. Sending my sincere condolences to all of you! 😘
---
From : Tracy McCalla
To : The Guarasci Family
Date: November 1st 2022
My sincere condolences to your family. I have wonderful memories of Aunt Leah and Uncle Frank. Keeping you all in my prayers.
---
From : Deacon Frank and Peggy Iannarino
To : The whole Guarasci Family
Date: November 2nd 2022
Peggy and I were very sorry to hear of the death of your dear mother. Being at Bishop Watterson for so many years I had the privilege of knowing all of the Guarasci children and many of the grandchildren. I spent many days walking the golf course with both Frank and Lea as I had the honor of coaching Mike and Frank. We are sorry we cannot attend either the calling hours or the funeral as we will be out of town for a family wedding. Please be assured of the prayers, sympathy and love from the whole Iannarino family. God gives us one set of parents to treasure in life and he gave all of you THE BEST! May Lea and Frank Rest In Peace with Our Risen Lord.
---
From : Cynthia Lewis Magistrale
To : Guarasci Family
Date: November 2nd 2022
Much Love to all of you as you celebrate the Life of your Mom. She was truly full of Love, Kindness and a Joy to everyone she met. Our prayers for your family. 💟
---