Katherine Kriedermann
July 16 1952 - May 11 2023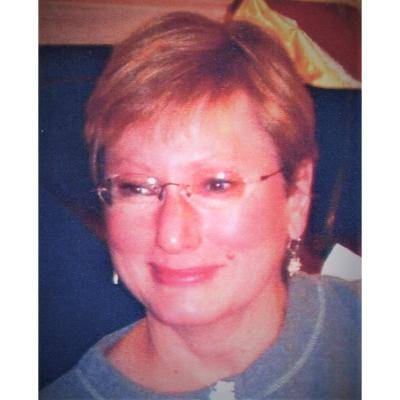 Services:
Graveside Service
Wednesday May 17th 2023 at 1:00 pm
St. Joseph Cemetery
6440 S. High Street
Lockbourne , Ohio
Map
Friends and Family are asked to meet at the Graveside
Funeral Mass
Saturday May 20th 2023 at 11:00 am
St. Francis of Assisi Catholic Church
386 Buttles Avenue
Columbus , Ohio 43215
Map
---
---
Obituary
Katherine Ann Kriedermann died on May 11, 2023 of metastatic breast cancer to the bones and multiple organs. Cancer may have ended her life but it never robbed her of her spirit. She was born in Milwaukee, Wisconsin, lived there for the first half of her life, and lived the rest of her life in Columbus, Ohio. She is predeceased by her parents Robert and Edith Kriedermann, mother-in-law Blanche Kyanko and brother-in-law, Donald Recore. Katherine is survived by her beloved spouse, Susan Kyanko. They have enjoyed life together since 2005, and married shortly after the Supreme Court decision in 2015. Katherine is also survived by her sister, Janet Recore, brother, Robert Kriedermann (Barb Carr), sisters-in-law, Teresa Mitchell (Bill), Paula Novak, and Mary Vincenti (Norm). Her precious nieces are Sarah, Katie, Danielle, Maria, and Anna, also nephews, Beau and Jake Kriedermann. She is also survived by a numerous and diverse group of friends who love her and, in turn, are loved and enjoyed by her. Her canine treasures are Daisy, the perfect Labrador and Rose, the Terrier/Aussie mix, who tries to do the best she can. Katherine enjoyed nature, the mountains, the ocean, the woods, kayaking, music, the OSU women's basketball team and reading. She cherishes kindness and is perplexed by cruelty. Katherine is grateful for the excellent care she received from Dr. Bhuvaneswari Ramaswamy, Heather Cunningham and team at the Spielman Center. Katherine was a member of the ACLU, Southern Poverty Law Center, HRC, ASPCA, and Amnesty International. If you wish to make a memorial donation, a human rights or animal welfare agency is suggested. Burial will be natural at St Joseph Cemetery, Lockbourne, Ohio Memorial service will be held at St. Francis of Assisi Church, 386 Buttles Ave. Columbus, Ohio. 43215 on May 20, 2023 at 11am. Condolences may be sent via www.johnquint.com
---
Condolences for Katherine Kriedermann
---
From : Krystal Renz
To : Susan
Date: May 16th 2023
Just wanted to send my condolences, prayers, and peace to you Susan during this time. You will be in our nightly family prayers.
---
From : Theresa Garrett Bell and Hope Droz
To : Susan
Date: May 16th 2023
You and your family are in our thoughts and prayers wishing peace.
---
From : Kristin Fausnaugh
To : Susan
Date: May 17th 2023
Susan, This hurts my heart so much. I am praying that you and your loved ones can find Peace and comfort knowing Katherine is being held in the arms of our lord. You will continue to be in my thoughts and prayers.
---
From : Kathy Freeman
To : Susan
Date: May 18th 2023
Our heartfelt condolences Susan for the loss of your beloved Katherine. You're in our thoughts and prayers. May you find comfort in all the beautiful memories you both shared.
---
From : Peggy Williams
To : Susan
Date: May 19th 2023
Susan, I'm so sorry for your loss. Please accept the thoughts and condolences of the hospital medicine division. Our hearts go out to you.
---