Joseph Sarvino
September 4 1953 - September 15 2023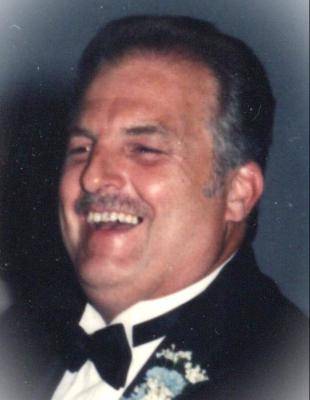 Visitation :
John Quint Treboni Funeral Home
Wednesday September 20th 2023 4-6 pm
1177 W. 5th Avenue
Columbus Ohio 43212
Map
Prayer Service at 5:45
Services:
Prayer Service
Wednesday September 20th 2023 at 5:45 pm
John Quint Treboni Funeral Home
1177 W. 5th Avenue
Columbus , Ohio 43212
Map
---
---
---
Obituary
Joseph P. Sarvino Sr. age 70, of Columbus, Ohio. passed away unexpectedly on Friday September 15th at Mount Carmel Hospital, Grove City; with his wife of nearly 51 years Mary Jo (Gall) Sarvino by his side, Our Lord extended His hand to him on this day offering him peace, grace, and eternal life. He was Born on September 4, 1953 in Columbus, Ohio. Josepsh is preceeded in death by his parents, Joseph T. and Mildred J. (Broyles) Sarvino; and his sister Millie Jane Morris. He was a retired maintenance man who worked for Oxford Commercial Real Estate for several years after a retirement from PPG Industries. He was a devoted husband, father, grandfather and "Paw Paw" who will be sorely missed by his surviving wife, Mary Jo (Gall) Sarvino; daughter, Lora (Bryan) Sullivan; and son Joseph P. (Shawna) Sarvino Jr.; his seven grandchildren, Joseph P. Sarvino III, Bradley Kershaw, Natalie Kershaw, Hayleigh Sullivan, Hayden Sullivan, Tre Sarvino and Seth Sullivan; his little princess husky, Teyha; neighbors and friends on Regina Ave; and other relatives and many, many friends. Joseph was a 1972 graduate of West High School. Joe loved his family, making it a priority to talk to his children and grandchildren weekly. As an avid sports fan, he was a coach for several years under the Karl J. Fulton Football League, coaching the Columbus Valleyview Vikings. He had a love for The Ohio State Buckeyes and Cleveland Browns. Joe was a stubborn Italian who always needed to have the last word, but he loved telling a good joke or teasing you enough to make you cry. With his passing, he has donated his corneas and is giving someone the gift of sight with those beautiful baby blues. Our family welcomes anyone to come and pay their respects with a viewing from 4-6 pm on Wednesday, September 20, 2023, with a short prayer service immediately following by our close family friend Pastor Deborah Jane MacKay. There will not be any services to the cemetery. In lieu of flowers, the family requests that donations be made to St. Jude's Hospital in Joseph's name; a link is listed below
---
Contributions
Contributions may be directed to any of the following
---
Condolences for Joseph Sarvino
---
From : Lora Sullivan
To : Mama Mary
Date: September 16th 2023
Mama, I am so sorry for our loss, but even more sorry for you. You spent the last 50+ years with daddy through every up and down you could experience and these last few years have been challenging for you both. You pushed through and remained hopeful. Daddy wasn't an easy person to deal with and I'm glad these last few weeks you both were able to have peace and understanding. My heart hurts. I know he is feeling amazing and running around with all the he doggies he's lost over the years and was probably most happy to see Norman!! I love you and thank you for being so strong!!
---
From : Carolyn Runyon
To : Mary Jo
Date: September 16th 2023
I love you guys ... I'm so sorry
---
From : Mary Jo Sarvino
To : Joseph Sarvino
Date: September 16th 2023
The hours and days will be long until I seen you again my your heart be full love for Us and thank you for everything you have done for us you will be in many stories and memories thank you for giving your heart to Jesus cause that's all we need to know thank you for your forgiveness in so many things as I have forgivin your silly self always on my mined love and miss you my silly man.
---
From : Sue Buller
To : Mary Jo Sarvino
Date: September 18th 2023
Mary Jo we were so sad to hear of Joe's passing. It's hard to lose as spouse as I know too well. The memories you guys made will keep you strong over the next days and years. Take care of yourself.
---
From : Beulah Boots Mccloud
To : MARY JO
Date: September 19th 2023
Mary Jo one of my closest coworkers and friend and sisters in the Lord. Words cannot begin to express how sorry I am for the loss of your husband Joe. I know your heart will hurt awhile but you know you have the best friend in the world to get you through this time in your life and his name is Jesus.
I know you gave Joe the best years of your life through the good and the sometimes very hard times. He gave his heart to Jesus and so you know you will see him again without the pain. I will be praying for peace and comfort from God for you and all yor family. Sending hugs and love. RIH Joseph
---
From : Joseph sarvino III
To : Grandpa joe
Date: September 20th 2023
Man oh man grandpa it's still hard to believe your gone. As I sit in the truck just going to the gas station or for a drive all I can see is you sitting there listening to music and feeling the cool breeze. What I would give for 5 more minutes with you buddy. All the good talks we had the games we watched the laughs we shared. You were the best grandfather I could ever ask for. Always were my best friend even if you got chippy at times we always found our way back to laughing at the small things. Love you grandpa
---
From : Betty Seymour
To : Mary Jo
Date: September 20th 2023
May the Arms of Jesus hold you close and sooth your heavy heart 💝💝
Love and prayers.
---
From : Betty Seymour
To : Lora Sullivan
Date: September 20th 2023
As your heart is breaking, remember that Jesus knows your pain and cares for you. I am praying for all of your family 🙏🙏🙏💕.
---
From : Kim Allen
To : Family
Date: September 20th 2023
I am sorry for your loss. I know your hearts are hurting right now, but you have many years of memories. Speak of him often, and talk about the good and bad times, this is what keeps the memories alive. Its ok to think of him and smile or laugh, that means the memory is very vivid and alive in you. Joey, I know you were very close to your grandpa, he was proud of you and he will be looking down upon you as you grow and you will keep him smiling from above.
---