Joan Mormile Girardi
September 24 1935 - November 5 2022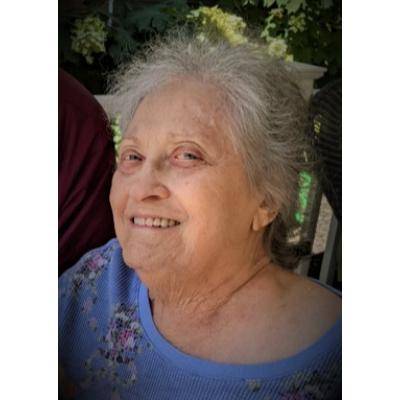 Visitation :
St. Christopher Catholic Church
Wednesday November 9th 2022 10-11 AM
1420 Grandview Avenue
Columbus Ohio 43212
Map
Services:
Funeral Mass
Wednesday November 9th 2022 at 11:00 am
Saint Christopher Parish
1420 Grandview Avenue
Columbus , Ohio 43212
Map
---
---
Obituary
Joan Mormile Girardi, age 87, Columbus, Ohio passed away peacefully on Saturday, November 5, 2022. Joan is survived by her loving and devoted husband of 67 years, Robert Girardi, daughter; Brenda (Tom), sons; Bruce (Kelly), Kenny (Diane), and David (Kathryn), grandchildren; Kristen (Ryan), Kyle (Theresa), Nick (Alexa), David (Amina), Kevin, Madison (Shane), Isabel, and Olivia, and 6 great-grandchildren, sister-in-law; Ellen (Gary) Renzetti. She is preceded in death by her parents; James and Angeline Mormile, son; Drew, brother; Anthony (Skeeter) Mormile, daughter-in-law; Judith, and in-laws; Leonard and Helen Girard. A visitation will be held on Wednesday, November 9, 2022 from 10-11am at St. Christopher Parish, 1420 Grandview Avenue, Columbus, Ohio 43212 with a Funeral Mass at 11am. A procession to St. Joseph Cemetery, 6440 S. High Street, Lockbourne, Ohio 43137 will follow.
---
Condolences for Joan Mormile Girardi
---
From : Ricki DiPietro
To : Jersey
Date: November 7th 2022
Bobby, we are so sorry to hear of Joan's passing. We lost Mom last Saturday also. You were truly blessed to have 67 years together. Ricki, Val and Pudgie DiPietro
---
From : Debby and Gordon Glander
To : The family
Date: November 7th 2022
We are so sorry. Your mom always treated everyone like her own. We will miss her.
---
From : Mary and Rocky Haddix
To : Bruce Girardi and family
Date: November 8th 2022
We were so sorry to hear of Jo Ann' s passing. She will be missed by all who knew her. Jo Ann was always the perfect matriarch at family gatherings. Our deepest sympathy.
---
From : McClure
To : Kenny
Date: November 8th 2022
Our sincere condolences to the Girardi family. Our thoughts and prayers are with each of you.
---
From : Bobbie Olt
To : Bob and family
Date: November 9th 2022
I am so sorry to hear of Joan's passing. I loved her. She was one of my favorite people. I could sit and talk to her for hours and listen to her stories. I did not know until today, November 9, that she had passed. I would have been at the services if I had known. I will miss her tremendously. My condolences to your whole family.
---