Helen L. DeMotillo Maiberger
September 24 1930 - September 18 2022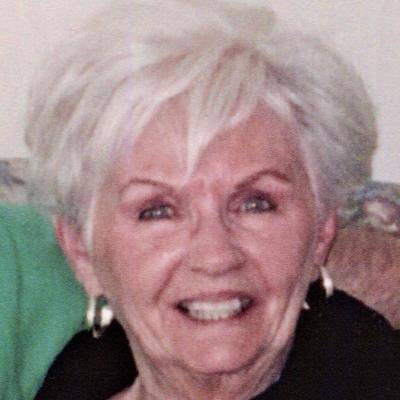 Visitation :
John Quint Treboni Funeral Home
Sunday September 25th 2022 2-5 pm
1177 W. 5th Avenue
Columbus Ohio 43212
Map
Services:
Funeral Mass
Monday September 26th 2022 at 10:00 am
St. Patrick Catholic Church
280 N. Grant Ave
Columbus , Ohio 43215
Map
Family and Friends To Meet at the Church
---
---
Obituary
Helen L. (DeMotillo) Maiberger, age 91, passed away Sunday, September 18, 2022 at the Dublin Methodist Hospital. She was a loving Mother, Grandmother, and Great-Grandmother. Helen was a 44 year member of the St. Patrick Catholic Church. She is preceded in death by her parents, Anthony and Eva DeMotillo; and loving husband, Edward Maiberger. Helen is survived by children, Michael (Barb) Maiberger, Gary Maiberger, Mary Louise (Bill) Sharp, and numerous grandchildren and great-grandchildren. The Family will receive friends on Sunday, September 25, 2022 at the John Quint Treboni Funeral Home, 1177 W 5th Avenue, Columbus, Ohio 43212 from 2-5 pm. A Funeral Mass will be held on Monday, September 26, 2022 at the St. Patrick Catholic Church, 280 N Grant Street, Columbus, Ohio, 43215 at 10 am., with a procession to Union Cemetery to follow. Condolences may be sent via www.johnquint.com
In lieu of flowers, friends who wish may contribute in her memory to the St. Jude's Childrens' Research Hospital, (a link will be on www.johnquint.com)
---
Contributions
Contributions may be directed to any of the following
---
Condolences for Helen L. DeMotillo Maiberger
---
From : Gary Maiberger
To : Mom
Date: September 20th 2022
Dear Michael, Barb, Mary & Bill. I am so sorry about the passing of our Good Mom. You all have been my Rock helping me thru this difficult time, I am so Blessed and Proud to have you as my Family.
I Love you Mom
Rest in Peace
Gary
---
From : Tim and Lynda
To : Barb and Mike
Date: September 20th 2022
So sorry about the loss of your dear mother. Sending many prayers and love your way. Love you guys!
---
From : Dawn Marie
To : The Family of Helen Maiberger
Date: September 21st 2022
Please accept my condolences on your mothers passing.
---
From : Dawn Marie
To : Maiberger Family
Date: September 21st 2022
She was the petite beautiful vocalist with the sparkling blue eyes that sang like a songbird. She could easily rival Helen O'Connell and deliver a melody that certainly caught the eye of a handsome young musician. Of course she fell in love the leader of the band. Even though Ed loved Glenn Miller, she still leaned toward Tommy Dorsey. Naturally, they had the big Italian winter wedding at the former St Peter Church at Milo, (just north of 5th avenue, before the freeway toppled the parish and school.) Then, the war came and changed everyone's life again.
Going shopping or taking her to get her hair done always made an interesting outing because we enjoyed sharing a leisurely lunch and she would talk about being young, old boyfriends, and living at home with her sisters long before marriage and kids. But to be honest, it was my sister Truey, who started the visiting tradition since Helen never did learn to drive. I only came on the scene later after I moved back to Columbus.
Always tastefully dressed, a lovely simple hairstyle with impeccable makeup that framed a dazzling smile, she undoubtedly earned her title of "Barbie Doll of 1947." There is only one adjective that really describes her personality – she was a doodle. By that I mean, she was unique, funny, one of a kind, and as direct and plain spoken as they come. Good or bad, you never had to guess what was on her mind. I am so grateful for all those outings because you left me with so many smiles and laughter. Doodles, Happy Birthday - you're always with me. Love, Dawn Marie
---
From : Truey and Jimmy Mackaman
To : the Maiberger Family
Date: September 22nd 2022
I have a lifetime of wonderfully funny memories of Aunt Helen and so many good times, and laughter that we shared through the years, with the many DeMotillos and Schirtzingers. We will forever miss her pretty smiling face!
Love, Truey and Jimmy, Keane and Molly
---
From : Jim Mathews
To : Mike Barb Gary Mary Louise
Date: September 23rd 2022
Let me first offer my sympathy for the loss of your mom. It is so hard to believe that so much time has passed since we were all so much younger and enjoying each others company. I think the best I have to offer to each of you is that the memories we have help to ease the pain we feel with your mom's passing. I find myself remembering your mom's laugh and the fun she had and brought to the times we all got together. I am sure that as you all have time to sit and reminisce, the joy of those memories will help lighten your loss.
---
From : Molly Mackaman
To : The family of Helen Maiberger
Date: September 23rd 2022
Aunt Helen was a charmer who possessed grit and grace in equal measure. When I was a little girl, I thought of her as the stylish "pretty lady" who made my favorite Christmas cookie (Anisette) and made me feel at home whenever I was in her company. I will remember her as my dear aunt who loved to laugh. Many will miss her singing, but her distinct laugh was always music to my ears.
My heart goes out to Mary Louise, Gary, Michael and their loved ones.
---
From : Nancy and Mike Comstock
To : The Maiberger Family
Date: September 23rd 2022
To: Gary, Mike & Barb, Mary Louise & Bill,
Wanted to express our heartfelt sympathy for the loss of your dear Mother. Cousin Helen was a strong women, and she lived a life full of faith, strength, and family. We never want our loved ones to leave us, but Helen was blessed with a long and full life. She has now joined her sweet husband Eddie. She will also see in heaven my parents- her Aunt Katie & Uncle Leonard Diorio. Our prayers are with the family.
With Sympathy-
Cousin Nancy & Mike Comstock
---
From : Jennie and Mike Murnane
To : Michael Gary and Mary Louise
Date: September 26th 2022
So sorry to hear the passing of Helen she was a hoot! So many wonderful memories of her and your Dad. Just heard the news Your all in thoughts and prayers RIP Love Jennie Mike
---