George Sabo
March 3 1950 - September 9 2021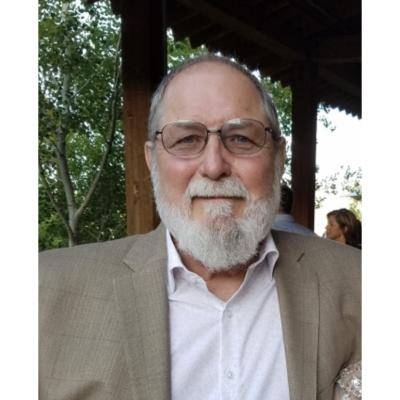 All family and friends asked to attend Time of Remembrance service
Services:
A Time of Remembrance Service
Saturday September 18th 2021 at 12:00 pm
CAMPLAND 4140 PANHANDLE RD
4140 Panhandle Road
Delaware , OH 43015
Map
---
---
Obituary
George Edward Sabo, passed away unexpectedly September 9, 2021. He was born on March 3, 1950 in Columbus and resided in Columbus/ Dublin area his entire life. He was a Dublin High School graduate of 1968. George joined his father and brothers in their family business at Vic Sabo and Sons Inc., Camping Center for many years. George was a fun loving brother, uncle, husband, father, grandfather, friend and veteran. He was a wonderful storyteller and enjoyed reuniting with former classmates and Veterans at reunions. George loved his family and was a proud American. He served in the Army during the Vietnam War. George was Arty FO RTO with Alpha Company 3/7 199th LIB 3/70 to 9/70. He is preceded in death by his parents Helen and Victor Sabo, brother Eddie. George is survived by his siblings Patty Carleton, Mike Sabo, Cookie Lowder, and David (Gail) Sabo; children Genny Sabo, Dustin (Tess) Sabo, Zac Sabo; grandson, Wyatt Sabo; Aunt Kathleen Rains and many cousins, nieces and nephews. In lieu of flowers, memorial contributions may be made to American Heart Association. Family and friends are asked to attend Time of Remembrance service at CAMPLAND 4140 PANHANDLE ROAD DELAWARE, OHI 43015 on Saturday, September 18 from noon to 3 p.m. Interment will be at later date. ARRANGEMENTS UNDER THE CARE OF THE JOHN QUINT TREBONI FUNERAL HOME 1177 W. FIFTH AVE. 614-294-4416

---
Condolences for George Sabo
---
From : Charleen
To : Sabo Family
Date: September 12th 2021
My deepest sympathies and condolences to all who loved and will miss him. Since we were children, he has represented the idea of kindness and strength to me. Rest In Peace, dear cousin. We will cherish your memory.
---
From : Lawrence Henderson & Family
To : George Sabo's Family
Date: September 14th 2021
We were sorry to hear of the passing of your beloved.
We do send our condolences and prayers. And May the Peace and Comfort of God be with you!
---
From : Kelsy Van Horn
To : The Sabo Family
Date: September 15th 2021
I'm so sorry to hear about your father! One of my best memories of him, and one that inspired me to go to culinary school was when your dad was deep frying a turkey for Thanksgiving! He was a good man, and will be missed.
---
From : Donna and Herb Mashburn
To : Genny Sabo and family
Date: September 16th 2021
Genny we are so sorry to hear that your father passed away. We send our sincere condolences during this time.
---