Edward C. Miller
June 29 1942 - January 12 2023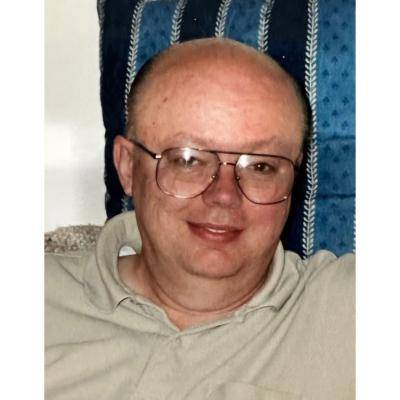 Visitation :
John Quint Treboni Funeral Home
Saturday January 21st 2023 12:00-2:00 PM
1177 W. 5th Avenue
Columbus Ohio 43212
Map
Services:
Celebration of Life
Saturday January 21st 2023 at 2:00 pm
John Quint Treboni Funeral Home
1177 W. 5th Avenue
Columbus , Ohio 43212
Map
---
---
---
Obituary
Edward C. Miller 80, of Galena, Ohio passed away under the care of Hospice of Central Ohio at OSU on January 12, 2023. Ed was retired from the Borden Company. Ed is preceded in death by his parents, Charles and Viola, sister, Louise. Survived by his wife of 60 years, Vicki, children, Dean (LeeAnn), Todd (Angie), Troy (Karenna), Amanda (William "Bill") Smith, grandchildren, Lauren (Tom Chittenden), Kristen, Stephen, Ian, and Evan. Ed was a wonderful husband, father, and grandfather. Although he was very quiet in nature his compassion for others was always steadfast and unchanging. The family will receive friends Saturday January 21, 2023, 12-2 pm at the JOHN QUINT TREBONI FUNERAL HOME 1177 W. FIFTH AVE COLUMBUS, OH. with a Celebration of his life beginning at 2pm. A Special thank you to Hospice of Central Ohio for their care and support during this time. In lieu of flowers donations in his name may be made to Shriners Children's Ohio Attn: Development Office One Children's Plaza 2 West Dayton, OH 45404
---
Condolences for Edward C. Miller
---
From : Chris Baer
To : Bill and Amanda Smith
Date: January 14th 2023
Condolences to Bill and Amanda Smith and her family. May he rest in peace.
---
From : Rev Joanne Blum
To : Vicki Miller and all the Miller family
Date: January 16th 2023
Ed and Vicki supported my Unity Church in Pickerington in so many generous, hidden ways during my tenure there. I will always remember Ed's dedication and generosity to my church with great fondness and respect. God bless your journey onward, Ed.
---
From : Gary and Jilly Bassitt
To : Miller Family
Date: January 20th 2023
It is with sadness and gratitude that I learned of the transition of our beloved brother, Ed. Sadness that his time with us is now over but gratitude because he chose to share his time on earth with us. You guys were known to us from our shared time at Unity East which was a better place because of all the many things the Millers did to keep the congregation moving along, although most of the efforts went unrecognized by most of the members, as they wanted it to be. In pondering his passing today, I was reminded of the words of Mother Teresa, who shared: "that most of us do not do great things, but we can do small things with great love." And that will be how I choose to remember Ed, doing myriad things just because they needed to be done, and done with love. Blessings to the family with fond remembrance and knowledge we will meet again.
---