Edward Maher
August 28 1938 - September 10 2023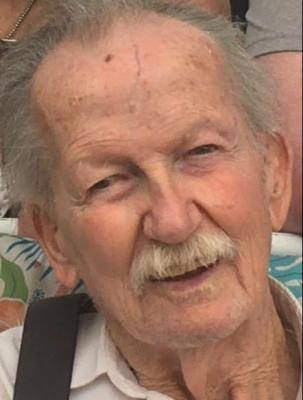 Visitation :
John Quint Treboni Funeral Home
Thursday September 21st 2023 4-6 PM
1177 W. 5th Avenue
Columbus Ohio 43212
Map
Services:
Celebration of Life
Thursday September 21st 2023 at 6:00 pm
John Quint Treboni Funeral Home
1177 W. 5th Avenue
Columbus , Ohio 43212
Map
Private Interment at St. Joseph Cemetery
---
---
Obituary
Edward Patrick Maher, 85, of Columbus, Ohio passed away September 10, 2023. Ed retired in 1987 from the Ohio Dept. of Transportation, where he spent 35 years as a surveyor. Ed loved math and learning new things, so after retiring from the state, he went to work as a tax preparer for H&R Block for 20 years. He loved tinkering and fixing things. One of his favorite jobs was assembling bikes for kids at Children's Palace toy store. He faithfully visited Yummy Donuts on Cleveland Avenue for coffee, donuts and catching up with other regulars. Ed is preceded in death by his wife, Maryann (nee Volpe) and by his two sisters, Jane C. Rice and Patricia A. Foltz. Ed is survived by his son, Louis A. (Nicci) Maher. Known as Uncle Eddie to nieces and nephews, Pamula Lillie, Carol (David) Rice, Joe (Michelle) Rice, Katie Foltz, Scott Foltz, Victoria Oldham, Danielle (Jeff) Bereznay, Jimmy (Shannon) Oldham; sister-in-law Norma Oldham; brother-in-law, Bill Foltz; and several great and great-great nieces and nephews. Visitation will be Thursday, September 21, from 4-6 pm at the John Quint Treboni Funeral Home, 1177 W. 5th Ave., Columbus, Ohio 43212, with a brief Service immediately following. In lieu of flowers, donations in Ed's name may be made to the charity of your choice.
---
Condolences for Edward Maher
---
From : Carol Rice
To : Uncle Eddie Maher
Date: September 18th 2023
You were a good uncle. I'll miss you. Love, Carol.
---
From : Pamula Lillie
To : Edward Maher
Date: September 18th 2023
I loved Uncle Eddie's stories and his knowledge about all of the roads and ways around Columbus and the State of Ohio. I will miss you!
---
From : teresa doone
To : family of ed maher
Date: September 19th 2023
I got to see Ed most Friday afternoons at the Oakleaf Village Happy Hour. He sat at my dad's table. Always had a smile on his face!
---
From : Louis Nobile President Aquinas Alumni Assoc
To : Ed Maher Family
Date: September 20th 2023
The Aquinas College High School Alumni Association offers its sincerest condolences to the family of Ed Maher, class of 1956. He will be missed by his classmates and his fellow alumni. A Mass will be offered for him by a Dominican Friar at St. Patrick Church, Columbus, OH.
---