Edward Paul "Butch" Goffos Jr.
September 19 1953 - November 26 2022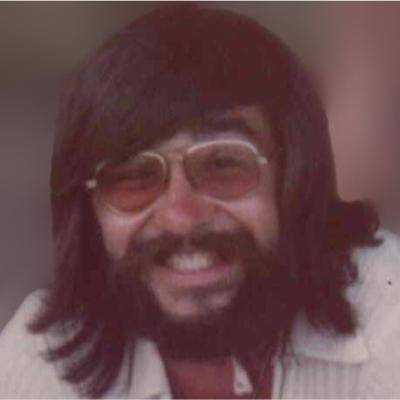 Visitation :
John Quint Treboni Funeral Home
Thursday December 1st 2022 5-8 PM
1177 W. 5th Avenue
Columbus Ohio 43212
Map
Services:
Funeral Mass
Friday December 2nd 2022 at 10:30 am
St. Francis of Assisi Catholic Church
386 Buttles Avenue
Columbus , Ohio 43215
Map
---
---
---
Obituary
Better known as "Butch," Edward Paul Goffos, Jr., 69, of Columbus passed away on Saturday, November 26, 2022. Preceded in death by his parents Edward P. Goffos, Sr., and Donella L. Goffos, Butch is survived by his wife, Valerie Lynn Epperson, and her family; his daughters, Megan Laurent, and Lissa Greysman; his grandson, Luka Casper; and his sister, Vicki Hoyng.

Butch's greatest gift was friendship. His happy eyes and big grin ensured he never met a stranger. Making connections and gathering people brought him such joy. His stories and jokes were both entertaining and endearing. There was always room for one more at his table or in his prayers. He was generous with handshakes and hugs, laughter, and love.

Family and friends will celebrate Butch's life 5-8 pm on Thursday December 1, 2022, at the JOHN QUINT TREBONI Funeral Home, 1177 W. 5th Ave., Columbus, OH 43212. A Funeral Mass will be held on Friday December 2, 2022 10:30 am at St. Francis of Assisi Church, 386 Buttles Ave., Columbus, OH 43215, with a procession following to Blendon Central Cemetery, 6330 S. Hempstead Rd., Westerville, OH 43081.

In lieu of flowers, please consider a donation to the Society of St. Vincent de Paul, Diocesan Council of Columbus, www.svdpcolumbus.org.
---
Contributions
Contributions may be directed to any of the following
---
Condolences for Edward Paul "Butch" Goffos Jr.
---
From : Paul Keels
To : Goffos Family
Date: November 29th 2022
To Lynn and Family....you are in my thoughts and prayers at this difficult time. Knowing Butch and being someone he considered a friend was beyond an honor!
---
From : Chris and Deb
To : Lynn and Family
Date: November 29th 2022
Butch and Lynn were two of the first people to really welcome us to St. Francis 24 years ago. They acknowledged and respected us a couple and truly made us feel included in our church family. May his memory be a blessing.
---
From : Benjy
To : Butch
Date: November 30th 2022
Now you get to talk face to face with Thomas Merton, Butch. RIP!
"To laugh often and much; to win the respect of the intelligent people and the affection of children; to earn the appreciation of honest critics and endure the betrayal of false friends; to appreciate beauty; to find the beauty in others; to leave the world a bit better whether by a healthy child, a garden patch, or a redeemed social condition; to know that one life has breathed easier because you lived here. This is to have succeeded."
- Ralph Waldo Emerson
---
From : Patty Brown
To : Lynn
Date: December 1st 2022
Dear Lynn so sorry to hear of Butch's passing. We have such fond memories of you two helping us celebrate our St. Anthony Of Padua's Feast Day. You joined in with us and we were very appreciative of all your help. Butch even carried our St. Anthony flag for the procession. Mom especially was happy to have you join us. St. Francis was our home for many years as many of us received our early sacraments there, as well as attended grade school also. Butch will be in our prayers and also pray for your strength as you go down this lonely path. You will always feel his presence and you will never feel alone! God be with you! Patty Nance Brown and all your friends from St. Anthony of Padua Circle #1.
---
From : Pat Marvin
To : Lynn
Date: December 2nd 2022
I am so sorry for your loss. My thoughts and prayers are with you and the family.
---
From : Eric Bowles
To : Val Epperson and Goffos family
Date: December 15th 2022
I always enjoyed spending with Butch,Val and their families.we always had a great time, meeting their friends and telling stories .he was a great person and friend he will be missed by us all ♥️
---