Carolyn Reilly
November 8 1960 - January 24 2023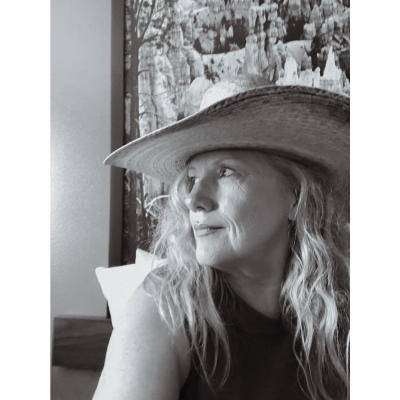 Visitation :
John Quint Treboni Funeral Home
Tuesday January 31st 2023 4-6 PM
1177 W. 5th Avenue
Columbus Ohio 43212
Map
---
---
Obituary
On Tuesday, January 24, 2023, Carolyn Sue Reilly, a beloved wife, mother, grandmother, and sister passed away after battling colon cancer. She was sixty-two years old.

Carolyn was an extraordinary quilter. She quilted beautiful quilts that were almost too beautiful to curl up under. She effortlessly presented her talent, just as she did with her ability to stumble upon a four-leaf clover. Carolyn's way of living life came with one important rule, and that was to live life in the moment. She raised five beautiful daughters with grace and patience while taking them on many fun adventures. It was no surprise to her family when she became a grandmother, how much she would excel in her new role. She adored all her grandkids and showered them immensely with her love.

Carolyn had many hobbies beyond quilting. She enjoyed biking, singing karaoke, fishing, and playing pool, and she was an avid gamer. She will be remembered singing and dancing to Fleetwood Mac songs wearing her snakeskin boots and holding a Budweiser. She was a beautiful woman inside and out, which is why so many gravitated to her.

Carolyn will be missed by her devoted husband of forty-one years, Bill Reilly; five daughters: Laura Kanik (Aaron Kanik), Abby Reilly, Elizabeth Reilly, Jennifer Reilly, Meghan Howard (Ryan Howard); six grandchildren: Zoey Stamm, Beck Reilly-Stavroff, Grace Kanik, Quinton Howard, Chase Adkins, and Theo Howard.

Services will be held at Quint Treboni Funeral Home located at 1177 W. 5th Ave., Columbus, Ohio 43212. There will be a wake to gather around family and share fun memories of Carolyn on January 31, 2023, from 4:00 p.m. - 6:00 p.m., the funeral will follow at 6:00 p.m. The following day, February 1, 2023, at noon the burial will take place at the Resurrection Cemetery located at 9571 High Street, Lewis Center, Ohio 43035.
---
Condolences for Carolyn Reilly
---
From : DavidKristal
To : Bill Reilly
Date: January 26th 2023
I am so sorry and my thoughts are with you
---
From : Pat Hernon
To : Bill Reilly
Date: January 29th 2023
Rest In Peace Caroline. Sorry Bill, I knew you loved her and devoted your life to her and the girls. She is in a better place now.
---
From : Kim Crosbie
To : Bill and daughters
Date: January 30th 2023
I have fond memories with Carolyn at Grandma & Grandpa's house and fun times when we lived close to each other in Springfield. I will miss seeing her "latest project" on Facebook. I admired her sewing techniques. My love to you all. Love, cousin Kim.
---
From : Alan Pichot Family
To : Carolyn Reilly
Date: January 30th 2023
Our thoughts and prayers to your family, Carolyn was our cousin, To Curt, Jack, Jo-Ellen, Debbie, Corky...We are thinking about you all. She now is in a place of no pain, no sorrow. We love you all Alan,
---
From : Phyllis Feldman
To : Laura
Date: January 30th 2023
Laura I never met your mother but I felt like I had with all the wonderful memories & pictures of y'all growing up - Carolyn was a woman with many talents which she shared with everyone & made living life such fun - God broke the mold after he made Carolyn🙏🏻❤️✝️⭐️😇🌷loved by all missed by all❣️😢💔
---
From : Nicole Theuamthalaray
To : Family
Date: January 30th 2023
Sending my condolences to your family from mine!
---