Brian Milligan
November 17 1957 - January 21 2023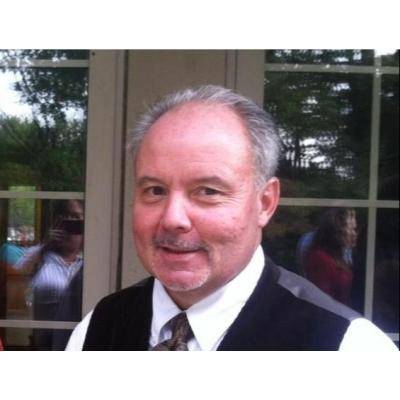 Visitation :
John Quint Treboni Funeral Home
Friday February 3rd 2023 4-6 PM
1177 W. 5th Avenue
Columbus Ohio 43212
Map
Services:
A Time of Remembrance
Friday February 3rd 2023 at 6:00 pm
John Quint Treboni Funeral Home
1177 W. 5th Avenue
Columbus , Ohio 43212
Map
---
---
Obituary
Brian Paul Milligan

Brian passed away peacefully in his home January 21,2023.
Brian was born in Columbus Ohio 11/17/1957 and proceeded in death to his parents James T Milligan II, Frances L Milligan (Landes), and brother James T. Milligan III.

He was most proud of his daughters Jessica (Theresa Whittington) and Molly Milligan. Brian was a devoted grandfather to Xavier and Atticus Milligan. Brian leaves his sister Patricia Huffman (William Lucas), brother Michael Milligan, many nieces and nephews, cousins and friends, his best friend and previous wife Dana Milligan, and dear friends Laura Darwin, Terri Seibel and Jeff Joos.

Brian was a constant jokester and a truly funny man. Brian never met a stranger and was loved by all. He was generous with his laughter and carried unconditional love in his heart. His many "adopted" children will miss him terribly. There was never a man who walked the earth who could see exactly what someone needed and be THAT for them. We will carry on in laughter and sarcasm, because that's what he would want. For all who mourn him, his message to you is, "knock it off".

Family will be receiving friends on Friday February 3, 2023 4-6 with service immediately following at the John Quint Treboni Funeral Home, (1177 W 5th Ave, Columbus, OH 43212). The family will gather for a celebration of life at Planks Cafe 743 Parsons Ave Columbus Ohio 43206 immediately following the service.

There was never a dog that didn't love Brian or a dog that Brian didn't love. In lieu of flowers, please send donations to the Franklin County Dog Shelter, 4340 Tamarack Blvd, 43229.
---
Contributions
Contributions may be directed to any of the following
---
Condolences for Brian Milligan
---
From : John Bashore
To : Milligan family
Date: January 24th 2023
Living across the street growing up, Brian was my first friend. Our parents seemed to play cards every weekend. As the obit comments, Brian was a funny guy. My deepest sympathy to his family.
---
From : Stephen Pariser
To : Jessica Milligan
Date: January 25th 2023
My thoughts are with you and Tory family
---
From : Thomas Walters
To : The Milligan Family
Date: January 26th 2023
Brian was, without a doubt, the best friend a boy could have. No matter the situation, good or bad, he always made it better. He was, for all intents and purposes, my brother. He spent a lot of time at my house and I at his. Having lunch with Brian usually meant Kool-Aid or milk coming out our noses at some point when he'd do something crazy funny. From camping out, to long summer days at the pool, to riding double down "danger hill", to the aluminum Christmas tree he decorated with underwear and a rubber chicken, we did a lot stupid (FUN) stuff together. He was best man at my wedding. Brian was a sweet soul, and I am a better person for having known him.
My deepest sympathy to the Milligan family and to all those who loved Brian.
---
From : Gregg Loy
To : The Milligan Family
Date: January 26th 2023
Brian was one of my best friends in High School. I can echo much of what Thomas Walters said (hi Tom). Brian had fun as did anyone around him. He was also curious, and intellectual. He was mischievous but never at anyone's expense and he knew not to go too far. We have crossed paths over the years. It's shocking to know that's no longer possible.
My deepest sympathy to all.
---
From : Eric Darwin and Barb TewartDarwin
To : The Milligan Family
Date: January 29th 2023
We wanted to send our condolences for Brian's untimely passing. Our thoughts are with you in this difficult time.
---