Barbara Buck Hord
October 3 1941 - April 22 2023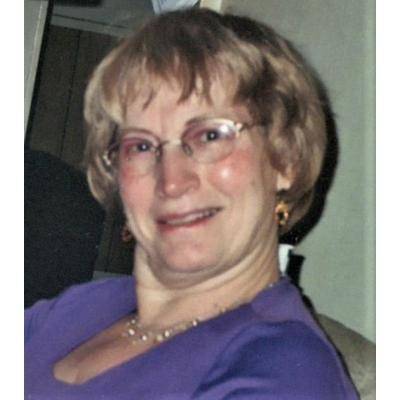 Visitation :
John Quint Treboni Funeral Home
Thursday April 27th 2023 4-7 pm
1177 W. 5th Avenue
Columbus Ohio 43212
Map
Services:
Graveside Service
Friday April 28th 2023 at 10:00 am
Green Lawn Cemetery
1000 Greenlawn Avenue
Columbus , Ohio 43223
Map
---
---
Obituary
Barbara Buck passed away on April 22, 2023. She was preceded in death by her husband Roger N. Hord, parents and siblings. She is survived by her children Barbi (Dave), Jon (Patsy), Scott (Veronica) and Tim (Theresa). Also numerous grandchildren, great-grandchildren, nieces and nephews. Barb worked and retired from NAPA after many years of service. Barb loved family gatherings and going on vacations to casinos and beaches. The family will receive friends on Thursday April 27, 2023 from 4-7pm at the John Quint Treboni Funeral Home, 1177 W 5th Avenue, Columbus, Ohio 43212. A Graveside Service will be held at The Chapel inside Greenlawn Cemetery, 1000 Greenlawn Avenue, Columbus, Ohio 43223 on Friday April 28, 2023 at 10am. Condolences may be sent via www.johnquint.com
---
Condolences for Barbara Buck Hord
---
From : Teresa Maselli Robbins
To : Jon and Family
Date: April 25th 2023
My sincere condolences to you, Jon & family. I hope you find comfort & peace in the days to come. God Bless.
---
From : Mary Wayt
To : Jon and Family
Date: April 25th 2023
Your mom was always a sweetheart! No matter how many of your friends were running through her house lol I pray for your strength & peace during this time & in the days where all you can do is think about her. Hugs & prayers. 🙏
---
From : Kathy and Lindsey
To : Jon and Patsy
Date: April 26th 2023
Barb was such a fun & kind person, Lindsey & I both loved her and had so many good times with her. She & I used to love looking at & comparing each others jewelry. Our love, hearts and prayers are with you & the rest of her family.
---
From : Aimee
To : Jon
Date: April 30th 2023
My prayers are with you Jon. May Barb rest in peace. She will watch over you.
---