Angela Milano
October 31 1937 - August 24 2023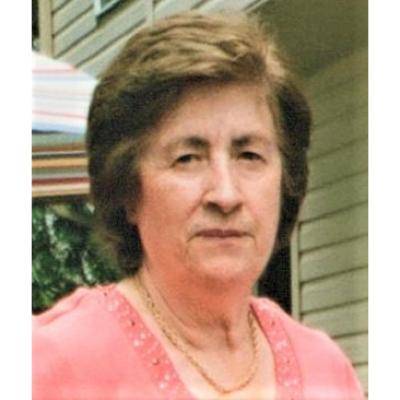 Visitation :
Our Lady of Victory Catholic Church
Friday September 1st 2023 10am - 12pm
1559 Roxbury Road
Columbus Ohio 43235
Map
Services:
Funeral Mass
Friday September 1st 2023 at 12:00 pm
Our Lady of Victory Catholic Church
1559 Roxbury Road
Columbus , Ohio 43212
Map
---
---
Obituary
Angela Milano passed away on August 24, 2023. She was born in Cerreto, Italy on October 31, 1937. She immigrated to Columbus, Ohio with her father in 1956 and returned to Italy to marry her fiance Marino Milano in 1957. The couple returned to Columbus to raise their family. Angela's passions were cooking and spending time with her grandchildren.
She was preceded in death by her parents Felice and Silvia Ciotola and her brother Msgr. Romano Ciotola. Angela is survived by her husband Marino Milano; daughter Marina (Joseph) DiDonato; granddaughter Alissa; grandson Anthony; sisters, Elda Milano, Rose (Larry) Liguore, and brother Ascenzo (Joanne) Ciotola. She is also survived by many nieces, nephews and extended family in the United States, Canada and Italy. The family would also like to acknowledge family friends and clergy Msgr. Anthony Missimi, Fr. Jacques Kik, Msgr. Bill Dunn, Dave Petry, Laura Bolster and Laura Gilbert for their continual prayers and support. Angela will be missed by all who knew and loved her. A visitation will be held at Our Lady of Victory Church 1559 Roxbury Rd. Columbus, Ohio 43212 on Friday September 1, 2023 at 10:30 am to 12:00 noon. Funeral Mass will be at 12:00 noon with a procession to St. Joseph Cemetery, 6440 S. High Street Lockbourne, Ohio 43137. Condolences may be sent via www.johnquint.com
---
Condolences for Angela Milano
---
From : Mary Lou Gualtieri
To : Marino Milano Family
Date: August 28th 2023
My deepest condolences to Marino and family Angela was a wonderful person and will always be remembered
---
From : Dr Ernest Melaragno
To : Marino and the Milano and Ciotola Families
Date: August 31st 2023
I am so sorry for your loss. You have my deepest sympathy.
---